Sunnyside Poster Printing
When promoting your brand to a wider audience, especially during events, posters should be included in your display. If they are properly designed and installed in places where people can see them easily, they can create hype about your brand and get people to talk more about it.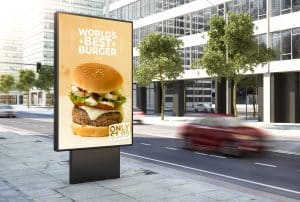 Queens Printing Services offers high-quality and personalized poster printing services to anyone who wants to include posters in their marketing campaigns or personal events. We do all our posters in-house to guarantee they will come out as intended while keeping our prices affordable. No matter what design requirements you may have, we are ready to take on your request and even help you maximize your poster's use by giving you advice on where to install it.
Our Sunnyside poster printing service can also work on existing designs and update them to suit your goals. We are also here to provide recommendations and help you pair your posters with other prints. Let your assigned printing expert know what you are looking for, and they will help you get the prints you need.
Call Queens Printing Services at (917) 651-0524 for your Free Consultation with a Sunnyside Poster Printing expert!
Poster Printing for Marketing
When marketing your brand and offerings, you should have all sorts of displays available for people to see what is on offer. With a personalized poster print, you can change the way you campaign for your brand and appeal to a wide variety of audiences.
We can create posters in any specification and style, whether a small poster flyer or a large-format poster. We can look at your ideas for your poster designs and create a design draft that will have your specifications in mind and what we believe will help you with your goals.
Here are some of the poster elements we can consider for your poster needs:
Glossy

Matte

Mounted

Blueback

Large format

Banners
On a budget? Queens Printing Services's poster printing team is ready to assist, and we won't compromise on the quality of our work.
Poster Printing for Business
Are you going to use your posters for a seasonal event or act as a semi-permanent display? Our Sunnyside poster printing team can create the posters to suit your intended application and use the right substrate so it stays vibrant and last for a long time. We will work with you to achieve the best designs for these posters so that your branding is consistent with your other displays and improves the way people see your brand, no matter what type of audience they may be.
Suppose you don't have a design or branding theme for your business, no problem. We have a great team of graphic designers ready to help you conceptualize the perfect branding for your business and get to work on creating the poster that suits your design.
Full-Service Print Shop
Whether you need a personalized Sunnyside poster printing service or other personalized prints, you can trust Queens Printing Services to deliver your request whenever you need it.
Our Sunnyside, NY printing company will take its time to get to know each client to determine what the print will be like, and once all the information is collected, we will create a draft for your consideration.
These drafts can be modified if you find something missing or wrong with it, and we will do the edits until we achieve your ideal design before we print it. We can also work on existing designs and update them for you so they will achieve your goals.
We can also deliver them to you on time and keep them within budget. We also do bulk and rush orders so let us know what you need when you reach out to us!
Aside from posters, we can also provide you with personalized prints in these formats:
Black and white or colored printing

Digital printing

Screen printing

Large format printing

Variable-data printing

Graphic design

Copying

Binding services

Direct mailing services
We can also produce the following prints:
Business cards

Brochures

Posters

Flyers

Envelopes and letterheads

Calendars

Forms

Newsletter

Signs and banners

Promotional items
Let's Talk – Free Expert Poster Printing Consultation

Get personalized posters that will put a spotlight on your products and services easily with the help of our Sunnyside, NY printing company. Our experience and skills allow us to tackle any poster request and deliver the final product you will be proud of.
Contact our team today through our hotline and avail yourself of our free consultation service. You will know how we will tackle your request during the call and get to work immediately on your project.
Call Queens Printing Services at (917) 651-0524 for your Free Consultation with a Sunnyside Poster Printing expert!