Floral Park Print Shop
While the internet is now providing people with information about events, new offerings, or campaigns, the appeal of getting an actual print can still rouse a person's interest quite well, even more than online content. Fortunately, it is now very easy to get high-quality prints that can be used for business and personal events or campaigns. In Floral Park, Queens Printing Services is the company to reach out to for a stress-free printing service.
Our Floral Park print shop is proud of our capability to help any client get the prints they need and deliver them in no time.
We offer an in-house printing service that will cover everything, from design and printing to distribution and installation. This guarantees that our clients will get the prints they need whenever they request them from our team, and they will be of the best quality.
Whether you have designs for us to work with or you want to start a new one, we are more than happy to help you get them printed in the right substrate and format.
Contact our team to let us know what kind of prints you are looking for, and we will get them done for you in no time and stay on budget.
Call Queens Printing Services at (917) 651-0524 for your Free Consultation with a Floral Park Printing expert!
Do you want to create prints that will catch your target audience and inspire them without having to wait for a long time for the prints to be made? Digital printing by Queens Printing Services is the solution you are looking for.
Digital printing updates the way people can get things printed for whatever purpose they may have. No matter what content is to be featured, it can be made into a beautiful design through a computer application, and get it printed on any substrate you desire. Digital printing also makes it cheaper to get bulk prints, which is perfect for events and promotional campaigns.
Digital printing also gives people more opportunities to get prints they can't normally get with traditional printers. They can now request large-format prints and custom-sized ones for any business or personal event. We can recommend the best styles for your personal or business needs and help you save on print costs.
It can get very stressful to deal with multiple companies in order to get the best quality prints for your business or personal events. You have to deal with multiple costs, and sometimes, one company may make a mistake on their side of the project and end up costing you a lot more to repeat the prints.
With Queens Printing Services, you only have to deal with us for everything involved in your print project. From getting the design done for your prints, picking the right substrate and print style, and printing to distribution and installation, you can trust our experienced graphic designers, printing experts, installers, and mailing specialists to help you out.
We will guide you through every step of the project so you know what to expect once we deliver your prints. Since you don't have to talk to a variety of companies to get your prints done, you are guaranteed that our services are affordable and have consistency in terms of their quality.
If you don't know where to start, reach out to us, and we will get you started in getting the right prints for your brand or event.
Before any print can be made, you will need to have a design made first, which will feature the content you want people to see. The design not only has to be eye-catching, but it should also help you achieve your goals and bring positive responses from the people who will see it.
Queens Printing Services has a great team of graphic designers who can help you design your prints, whether from scratch or update your existing designs. We can also convert even the simplest or vaguest ideas into amazing designs that appeal to everyone. We will also save the designs in the right file format so they can be easily printed in any print you like, whether business cards to large scale or custom prints.
Before the prints are made, our graphic designers will get your approval first because we want to give you prints with designs you can be proud of. We also want you to receive designs that represent your brand and help you make a positive impression on your target audience.
If you have existing designs, our graphic designers can look at them and update them for you. Tell us what updates you want us to make, and we can also recommend ideal changes for these designs to match your goals.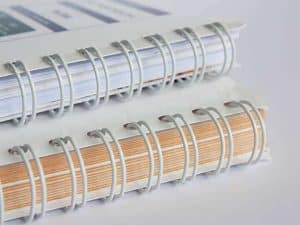 Want your documents and marketing materials organized in a presentable format? We recommend getting them bound through our book-binding service.
Our book binding service is open to all clients who will need it, and we can even book bind the documents and materials that we did not print. When we make your book binding request, we can personalize the binding for you to match your brand colors or style choices.
If you need to know which type of binding technique would work well for your prints or where you will use them, our binding experts are on hand to help you find the best one and also answer your questions. We can deliver the final product to you on your schedule or directly to your clients via our mailing service.
Every business needs to have banners and signs as part of its promotional and marketing strategy.
These banners and signs are often eye-catching because they will help potential customers to know you are ready to provide them with the products and services they are looking for. It can also serve as an identification for people to see where you are located, as well as an informational display to provide potential and existing clients with the information they need about your brand, products, and services.
We can make banners and signs in any format, size, shape, and display option, as well as use your chosen material as the base. We can even support these banners and signs with other prints to give customers more information about what is displayed in your banners and signs. Let our team know what you need for these banners and signs and where they will be used. We will design them according to your specifications before printing and installing them in the areas where they will turn a lot of heads and bring in people to your business.
Our Floral Park print shop can also accommodate mailing for businesses looking for another way to reach out to their target audience, especially those who prefer to receive marketing materials directly at home.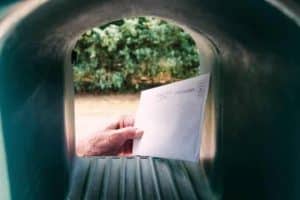 For these requests, we work alongside the United States Postal Service and local mailing partners to get your prints sent out to your recipients successfully. We can also help you create a mailing list or modify it so you don't have to waste prints and only reach out to those who will respond to your marketing campaign. We can even personalize the prints and packaging material so clients know you care about their interests and they are valued clients for your brand.
Once you avail of our mailing service, our mailing team will handle everything, so you don't need to worry about anything. From sorting the prints and mailing list, packing them in their packing materials, to bringing them to the mailing company to send to your recipients, we will get it done efficiently. Our mailing services are affordable and can be availed immediately alongside our printing service.
Full-Service Printing Company
For anyone looking for a highly-rated Floral Park print shop, you will go right with Queens Printing Services.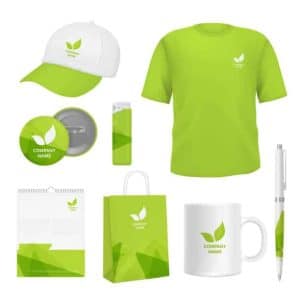 Our print shop is open to any client looking for attractive, eye-catching, high-quality, and affordable prints for personal and business purposes. We make it a point to get to know our clients so we can personalize our services to achieve their vision through the prints we will make for them. We even offer personalized mailing services to our clients so they can send their prints to their recipients.
Once you reach out to us, we will assign you to one of our printing experts, who will guide you throughout the entire service and help you make the best print choices to suit your campaign or event. We also have ready stocks of premium substrates you can choose from for the best effect. If you have a design in mind for the prints, let us know, and we can update it. When the substrates and designs are selected, we use industry-grade printers and premium ink to get your prints done efficiently and make sure the designs stay vibrant and eye-catching.
We will double-check the quality of the prints before it is handed to you or our mailing team if you also avail of our mailing services. If you avail yourself of our mailing service, we can personalize even the packing materials to catch the interest of your target recipient and help promote your brand further. It will also be sent to your recipients on time, so they are up-to-date with your recent offerings and answer your call to action.
Want to get a custom print? Got other questions for us to answer to help with your prints? Don't hesitate to reach us via our free consultation services. We happily assist you with your request, even for bulk and rush orders.
Our Commitment to You

If you need any print for your business and personal events, you should not cheap out on its quality and settle for only a few print styles. You should also be bold and invest in direct mailing services if you will be using these prints for business to get them delivered to your partners and clients.
With Queens Printing Services as your reliable Floral Park, NY printing company, you will be able to explore other opportunities with the help of your prints. Not only will you be able to use other types of prints to suit your events and goals, but you will also be able to move ahead of the pack by reaching out to your print recipients directly and giving them the prints they will love and be interested in. Your investment will be well-spent with us, and you will see many positive reviews from people about the prints you got from us.
Call Queens Printing Services at (917) 651-0524 for your Free Consultation with a Floral Park Printing expert!