Rosedale Postcard Printing
Are you looking for a flexible print that you can use to create positive impressions and as an effective marketing tool for your brand? Queens Printing Services recommends getting a personalized Rosedale postcard printing service to create custom postcards that will help you with these goals and keep the solution within budget.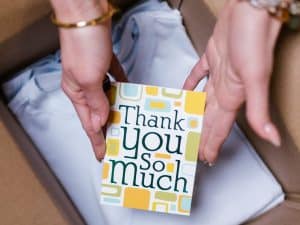 Postcards can be designed to suit any purpose, whether you plan to use them for personal messages or business events. It can showcase photos or business images and even combine them with the text you want to include apart from your actual message. You can also be very creative when it comes to the size and shape of these postcards while keeping them compact and easy to use.
With our Rosedale, NY printing company as your team to handle your postcard printing needs, you will be assigned to one of our printing experts who will guide you through the entire printing project. From the design of the postcard, identification of the right paper material, and getting it printed to distribution, you can trust us to make the service straightforward. We can also provide recommendations on how these postcards can be made, and we'll handle the legwork!
Call Queens Printing Services at (917) 651-0524 for your Free Consultation with a Rosedale Postcard Printing expert!
What Our Postcards Can Do for You
Personal Use
Want to send a message to your loved ones and friends with a visual aid that will reflect your personality and emotions during the time you send the message? Why not get personalized postcards?
With postcards, you can surprise your recipients with colorful postcards that display photos, images, and messages you want them to receive. You can be creative in designing these postcards from their layout, theme, and shape to overall style. Whether you have a design ready for us to print on your chosen postcard substrate or want to create a brand new one, let us know, and we will help you make the dream design that will surely trigger your curiosity and help them feel special.
Do you want an efficient way to get these postcards sent to your recipients? Our direct mailing service is available for you, and we guarantee that your recipients will receive the postcards on time and in good condition.
Business Marketing
Postcards are easy to customize and distribute, making them a great investment for businesses.
Down below are some of the applications where you can use personalized postcards for your business:
Brand awareness

Reaching out to new, current or potential clients

Act as the following:

Coupon cards

Clearance cards

New customer discount cards

Grand opening announcement cards

Birthday discount cards

General business information
… and so much more!
Aside from these applications, postcards can be used to promote your branding more efficiently compared to other prints, such as large-format graphics and signs. You don't need to install these postcards, as well as a large vehicle to transport them around. These postcards can be brought in bulk, and it is easy to carry because of their compact size. You can also leave these postcards on a table or counter and let people get one to review on their own time.
You can also personalize your postcards for special events and get them sent to your recipients with the help of a direct mailing service. You can also pair these postcards with other marketing materials to create a more personalized experience.
Our Rosedale postcard printing can guide you through the various options available and make sure the postcards you will receive from us are perfectly suited for the application you have in mind.
Top-Notch Printing and Mailing Services
Postcards have a huge potential to create a personalized experience for each recipient when they receive these cards and inspire them to promote your brand to others. However, if they get well-made and printed cards, they will immediately lose interest in your brand and consider your brand as mediocre or unprofessional. To avoid these impressions and improve your brand's image, requesting our Rosedale postcard printing service is the way to go.
We can work on any postcard requirement and even help you create a direct mailing campaign that will allow you to reach the right audience and maximize your investment.
For direct mailing, our team will work alongside the US Postal Service and local mailing companies to get the prints delivered. We can also help you avail of the US Postal Service's Every Door Direct Mail (EDDM) program to create your mailing list and make it more affordable to send prints to your target market. The program will also make sure your recipients will check your business after they receive your prints.
When you request our postcard printing service, let us know if you want to add the mailing service so we can explain how it works and adjust the service to suit your needs.
Full-Service Printing Company
Queens Printing Services knows how difficult it is to get personalized prints, especially ones made specifically for the event or application in question. Fortunately, you don't have to worry about that with our team because we have a team of graphic designers, print experts, printers, installers, and mailing experts on standby to help make your vision a reality. No matter what preferences you may have or even if you are on a budget, the prints you will get are perfect, and they will be within your budget.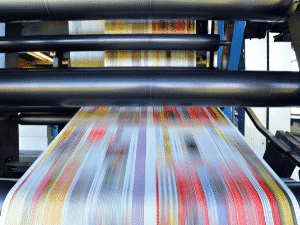 Want a truly personalized Rosedale postcard printing service that will use a unique design and substrate? Let us know, and we will make it a reality.
Here are some of the printing services we also offer at Queens Printing Services:
Black and white or colored printing

Digital printing

Screen printing

Large format printing

Variable-data printing

Graphic design

Copying

Binding services

Direct mailing services
Included in the printed products that we commonly produce are:
Business cards

Brochures

Posters

Flyers

Envelopes and letterheads

Calendars

Forms

Newsletter

Signs and banners

Promotional items
Can't see the prints you need? Or do you need it in bulk? Queens Printing Services is ready to hear your request, and we can make your prints stand out when people receive them from you.
Let's Talk – Free Consultation

Don't underestimate the power of postcards in helping you promote your brand and build customer trust and loyalty. When done by a great printing company like Queens Printing Services, you can get postcards that will warm the hearts of those who receive them and help you achieve your goals for your brand. Reach out to us through our hotline, and we'll guide you through our printing service today.
Call Queens Printing Services at (917) 651-0524 for your Free Consultation with a Rosedale Postcard Printing expert!