South Ozone Park Apparel Printing
Do you want people to take your employees seriously when they interact with them? Do you want to give your customers a way to show their loyalty and support for your brand and help them feel that they are part of your growth? Do you need a way to show your appreciation to your people by giving them items they can use and appreciate? No matter which situation you find yourself in, the best solution for your case is to sign up for a personalized South Ozone Park apparel printing service from Queens Printing Services and get personalized apparel showcasing your brand.
Apparel printing allows people to get branded work uniforms, company merchandise, and promotional items that suit any application. When in use, it can help people see your business as a professional brand they can trust. It also helps expand your promotional campaign since other people can see your brand when someone wears your branded apparel. Finally, these items are ideal because they can be used in daily life compared to other promotional or marketing tools.
Our South Ozone Park, NY printing company can help you get custom-printed apparel for your brand or personal events. We guarantee that you will get high-quality printed apparel that won't fade easily and will help you stand out from your competition when it is in use by your employees or clients.
Call Queens Printing Services at (917) 651-0524 for your Free Consultation with a South Ozone Park Apparel Printing expert!
T-Shirt Printing
Out of all the apparel we can print on at Queens Printing Services, the most popular apparel type we print on are T-shirts. We can either screen print or embroider designs on these T-shirts, which can be used as official uniforms, souvenirs, or brand merchandise.
When in use, these printed T-shirts can help improve how brands are seen and boost the morale of both employees and clients about being a part of your brand. It can also inspire confidence in your brand for the long term.
All the T-shirt printing requests at Queens Printing Services are personalized to match what each client requires. We also use a premium T-shirt base, so it works well with the ink, threads, or printers we use, and it will last for a long time.
For screen prints, we use long-lasting ink so it will not wear off quickly, even with constant use, exposure to chemicals, or the elements or washing. We can also do screen printing with complex designs and deliver it whenever you need it.
Embroidered Logos
While screen prints are popular for many apparel printing projects, they will still fade over time whether it is constantly in use or not.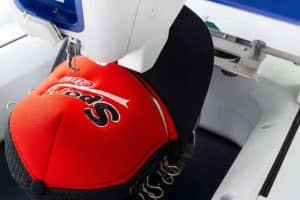 If you want your designs to be long-lasting even with constant use and washing, we recommend embroidered designs. We use industry-grade embroidery machines that embroider any textile design in your apparel. Once it is printed, you will not see any loose threads, and it will stay in place even if you constantly wash or use the apparel.
We will look into your design to determine if it is better to embroider it than to screen print it and recommend it if it helps you with your goals. We often recommend embroidered prints to create a professional image for your brand and improve brand loyalty.
Promotional Items Printing
You can also avail yourself of our personalized South Ozone Park apparel printing service to get promotional items for your events or campaign. T-shirts and other apparel are the most popular promotional items offered by businesses and companies in their events, and in some personal events, it is used as a souvenir.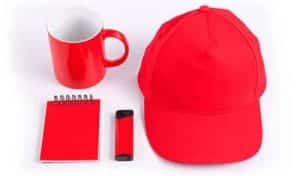 When they are in use, these promotional items can help with brand visibility and improve how people see your brand. It will also make it easy to remember key events in case you use them for personal events.
Whichever apparel you want us to print on to serve as a promotional item for your events or other projects, we have the team, equipment, and substrates ready to get your request made without any questions asked. We can even help you match promotional items for certain events or applications. We can also help you with its distribution and even work on existing designs.
Here are some examples of promotional items we can custom print for you:
Apparel (shirts, hoodies, jackets, etc.)

Drinkware (bottles, mugs, flasks, etc.)

Hand sanitizers

Facemasks

Office supplies (journals, planners, pens, sticky notes, etc.)
Need your promotional items in a rush? In bulk? Our team caters to any printing request, even for a rush project. We guarantee that the quality of our work is without compromise, and you will be satisfied with the impressions it makes for your business or personal event.
Custom Apparel and Sportwear Printer Near Me
Are you a company that supplies sportswear and other custom apparel? Are you from a school looking for a team to create official school gear merchandise that fit your students, staff, and supporters? If yes, you can partner with our South Ozone Park apparel printing team, who can match your vision.
For sportswear and custom apparel, we can custom print on any type of apparel imaginable – from tees, joggers, tracksuits, and shoes to even accessories like caps, scarves, and bags. We can even sit down with you to create the best sportswear designs that will suit your school or your clients, in case you are supplying them with sportswear, and get them printed perfectly in the apparel. We will also make sure that the branding is placed in key areas of the clothing to achieve the intended effect you may have for this clothing. If you have existing designs, let us know, and we can update them and ensure that they match your vision.
We also make sure that the sportswear we will print on is made from quality textiles, so it is comfortable to use and durable for every day or constant use. We also partner with great suppliers so we can get the right apparel for your requests. If you want something customized, we will pay close attention to your request so that we get your custom design perfectly in your chosen apparel.
T-Shirt and Apparel Printing Company
Whenever you need a printing company to handle T-shirts and apparel printing, Queens Printing Services is ready to personalize the service to fit the client's goals and budget. We also have the team, equipment, and materials ready to do the printing project at any time. We can do either screen prints, digital prints, or embroidery, and make sure it matches your chosen apparel textile and the design that will be printed.
When you sign with us, our team will get to work creating your printed apparel and make sure they last even after heavy use and constant washing. We use industry-grade threads, long-lasting ink, and high-quality base apparel. We are also flexible when it comes to the parameters of our service because we know every client has their tier preference in terms of how detailed they want their prints to be and where these printed apparel will be used. Rest assured that our team will be with you in every step of the printing process and help you achieve your goals with your printed apparel.
Full-Service Printing Company
Queens Printing Services is highly rated for providing high-quality prints to clients, may it be for personal or business use. We can personalize our Printing and mailing services to suit what the clients are looking for, keep the quality high and the price within your budget. It is always our goal to make sure that you are satisfied with the prints you are getting from us, and you can use other types of prints for your events or campaigns.
When you avail yourself of our South Ozone Park apparel printing service, we will sit down with you to know how you want your prints to be designed and what kind of apparel you want them printed on. We will also ask you about your budget and your goals with these prints so we can add the right elements to the overall design. We can also do the sourcing of the apparel you want to use, and you can request edits on the design before we get them printed on your chosen apparel.
Aside from apparel printing, we can also do the following prints at Queens Printing Services:
1. Large-format banner printing
2. Digital Printing
3. Graphic design
4. Business cards
5. Brochures
6. Mugs
7. Mouse Pads
8. Desk Mats
9. Door Mats
10. Stickers
Need help finding the print style you need for your events or campaigns? Not a problem! This is simply a short list of the possible prints we can make for you. Let us know what you are looking for, and we will do the prints you requested. If you need them in bulk or in a rush, let us know so we can create the most efficient strategy to get everything done on time.
Let's Talk – Free Consultation Today

Having branded apparel to serve as your employee's uniforms and merchandise your clients can use to show their support can do wonders in improving how people see your brand.
With the help of Queens Printing Services, you can get any apparel printed on with your branding and messaging easily without worrying about its price and quality. Our team will help you design the prints in this apparel and get it printed in the right print style that suits the apparel in question. We guarantee that the people who will receive these branded apparel will give them more reasons to trust your brand and continue doing business with you.
Don't hesitate to reach out to us through our free consultation service, and we'll make sure you get your prints made when you are ready to change your campaign strategy for your brand.
Call Queens Printing Services at (917) 651-0524 for your Free Consultation with a South Ozone Park Apparel Printing expert!