Oakland Gardens Digital Printing
Do you want a time-saving way of printing high-quality customized graphics at reasonable prices? Our Oakland Gardens digital printing service at Queens Printing Services can do that!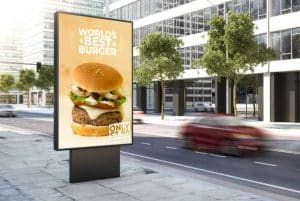 Our team can digitally print all the materials that you need for personal purposes, marketing campaigns, and even administrative processes. Customizing your graphic design has never been so easy with digital printing, giving you practically limitless design options to match your brand and personal preferences easily.
Additionally, digital printing is cheaper and more convenient compared to offset printing. Because while digital printing is more expensive per page, it brings down the overall expense by eliminating the cost of making printing plates, and it uses less ink as well, making it a budget-friendly and time-efficient option both for small-volume and bulk productions.
So whether you are looking to bulk-print attractive marketing materials or quickly produce copies of your business reports and other important documents, our digital printing service can deliver high-resolution printables at a fair price and quick turnaround.
Call Queens Printing Services at (917) 651-0524 for your Free Consultation with a Oakland Gardens Printing expert!
Digital Printing for Marketing
For your marketing materials to be as effective as possible, meticulous customization must be done. Fortunately, customizing and bulk-printing compelling printables for your next marketing campaign has now been more affordable and less time-consuming through our Oakland Gardens digital printing service.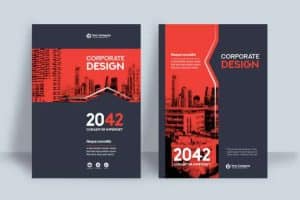 With this printing method, even variable-data printing and same-day printing orders can be completed without any delay. This makes your marketing goals easier to achieve, especially with the help of our graphic design experts, who can always customize your printables to reinforce your brand image and highlight the key details of your marketing message to make it more compelling.
Included in the popular marketing materials that we can digitally print are:
1. Brochures
2. Flyers
3. Rack Cards
4. Postcards
5. Catalogs
6. Posters
7. Mailings
8. Trade Show displays
9. Presentation folders
10. Banners
Aside from customizing their graphic designs, you can also tailor the material, size, shape, and finishing type of these printables. Just tell our printing experts about your specific marketing goals, and we can help finalize the specifics of your marketing materials in the best way possible.
Digital Printing for Business
Every business has printing needs, whether for marketing or management purposes. Not only does your business needs signage and other promotional materials, but you will also have to print unique packaging, employee shirt uniforms, business cards for your entire team, and many other documents that help your business run smoothly, such as annual reports, manuals, and contracts.
Regardless of the specific printable that you require, however, digital printing can easily complete it at a cost that will benefit your business as well. Here are some of the digital printing products that Queens Printing Services can provide for your business:
1. Business cards
2. Company profiles
3. Presentation folders
4. Annual reports
5. Sales reports
… and more! Talk to our printing experts today, and we'll walk you through all your product choices and customization options.
Digital Printing Services for You
Aside from being a convenient and budget-friendly printing method, our Oakland Gardens digital printing service can cater to any level of your desired customization, which makes it ideal for both personal and commercial purposes. From creating the graphic design to choosing the type and dimension of your printing substrate, every step of the digital printing process can be easily done to produce a customized result that best suits your needs.
Queens Printing Services is equipped with industrial-grade inkjet and laser printers that allow us to efficiently produce high-resolution and long-lasting graphics on any of your chosen materials. Whether you want to print on paper, glass, canvas, vinyl, metal, fabric, marble, acrylic, or plastic, we can deliver satisfactory results that won't break the bank.
Digital printing also makes it easy to produce large-format graphics, even with time constraints. Since the design will be prepared digitally, you can easily customize its colors, tones, and images—all while ensuring it's in the proper file format so the final printed graphic will have a high resolution regardless of how huge the printable will be. It's even highly convenient to have custom designs on every impression, not having to stop the process of using a different printing plate which could save you time and labor costs.
The bottom line is that no matter how many sheets you need to print, how large you need your printable to be, or what other customization requests you have in mind, our digital printing service can always meet your expectations without delay.
Full-Service Print Shop
Whether you need high-quality printables for your personal or commercial goals, Queens Printing Services is the one-stop print shop that you can always trust. With our premium printing equipment, a wide range of substrate choices, and graphic design expertise, you are guaranteed to get the best value for your printing investment.
Aside from digital printing, we can complete all your other needed professional printing-related services, such as screen printing, graphic designing, copying, binding, and direct mailing. Some of our most in-demand printed products are:
Business cards

Brochures

Posters

Flyers

Envelopes and letterheads

Calendars

Forms

Newsletter

Signs and banners

Promotional items
Also, don't worry about your budget because we can always tailor our products to match it. Our Oakland Gardens, NY print company will make sure that you'll have the most long-lasting graphics and durable material possible within your budget range.
Let's Talk – Free Expert Digital Printing Consultation

With its convenience, affordability, design options, and environmental friendliness, digital printing can always satisfy, especially if done by professionals like Queens Printing Services.
So whether you need to print personal documents, important administrative paperwork, or attractive marketing materials, choose to invest in our Oakland Gardens digital printing service for the best results.
Call Queens Printing Services at (917) 651-0524 for your Free Consultation with a Oakland Gardens Digital Printing expert!