Far Rockaway Embroidery Services
Whether you want customized apparel for personal or marketing purposes, embroidery is one effective method to achieve a classy, long-lasting look. And the good news is that at Queens Printing Services, we offer high-quality custom Far Rockaway embroidery services that will be tailored to your specific budget.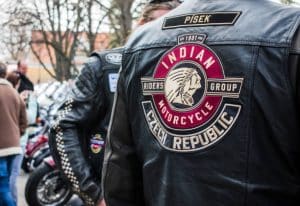 Our team can embroider your company logo, name, and other design details you choose to add to any apparel you prefer. We can provide you with custom embroidered shirt uniforms for your team, customized bags for packaging and promotions, and all other apparel you can utilize for marketing. Regardless of what you need, we guarantee the timely delivery of high-quality items.
The entire embroidery process can be done efficiently by our team, starting from creating a custom design from scratch or simply digitizing the design you already have. We'll then finalize the other details of your custom embroidery, such as stitches, thread types, thread colors, and other specialty embroideries you prefer. Once you approve all the details, it's then up to our industrial-grade embroidery machine to complete the process in an accurate, time-saving way.
So whenever you need attractive marketing tools that will last for a long time and give the best value to your investment, contact Queens Printing Services and discuss your embroidery options as soon as possible.
Call Queens Printing Services at (917) 651-0524 for your Free Consultation with a Far Rockaway Embroidery expert!
Custom Digitized Embroidery Design
Before the actual embroidery process can begin, we'll first have to digitize your embroidery design, which is the process of redrawing your digital art file into digital stitch files through specialized software. The resulting stitch file will be the basis of our embroidery machine in determining what and how colors and shapes should be properly threaded.
This process will determine the quality of your embroidered apparel, so at Queens Printing Services, we always complete it with the highest quality possible. If you already have an art file ready, we can handle the proper digitizing process to ensure that your stitching file will be in a clean, high-quality, preferably vector file. On the other hand, we can also create the design from scratch for you, allowing the digitizing process to be more seamless and time-efficient.
We can add the proper adjustments necessary to your design if there are fine details, gradients, and small letterings that can't be translated well as embroidered pieces onto your chosen fabric. We will digitize your design based on the type of fabric you'll use and choose the appropriate type of embroidery, thread, and stitching for it as well. And to make sure that you approve of the resulting look, we'll provide you with a stitch-out sample so you'll know exactly what the final embroidered piece will look like and can recommend any desired adjustments before we start the embroidery process.

Embroidery Services for Marketing
One thing that makes our Far Rockaway embroidery services appealing to lots of businesses and organizations is the fact they're comprehensive.
We can accommodate any customization requirements regardless of their complexity or corresponding expenses. And since we can tailor our products to fit any budget range, our embroidery service will be a perfect investment, even for small start-up businesses or medium-sized establishments.
Some of the businesses that frequently benefit from our embroidery services include:
Construction companies

Salons and barbershops

Real estate companies

Trucking companies

Restaurants

Bars

Landscaping companies
Moreover, embroidered apparels as promotional items are only some of the quality products that we can offer. We can further help with your marketing goals by supplying durable and cost-effective business signs, vinyl decals, stickers, and other customized marketing printables.
Team Apparel & Spirit Wear
Aside from helping businesses, we also offer our Far Rockaway embroidery services for people looking for high-quality team uniforms and spirit wear. We can fully customize your chosen team apparel based on your preferred colors, font style, and types of fabric without going beyond your budget.
Whether you need uniforms for your school's sports team, church's youth group, or organization's team-building activities, we can provide high-quality embroidered apparel that will suit your brand image well. You can also order them in bulk so you can sell or give them away to your supporters.
Queens Printing Services has the latest quality selections of Spirit Wear, such as T-shirts, jerseys, sweatshirts, hats, and scarves. We can give them eye-catching, durable designs so your team may gain an additional boost of confidence, and fans who purchase your merch will gladly wear them to show support too!
Large Orders Delivered on Time, on Budget
For some printing and embroidery companies, large orders may require more work to deliver on time and with high quality. But at Queens Printing Services, we have mastered our custom embroidery and printing process, so regardless of the number of products you need, our skills and equipment are more than enough to ensure that everything will be completed within your timetable, budget, and expected product quality.
Included in the embroidered products that Queens Printing Services can produce in bulk are:
Corporate Apparel

Team Sports Apparel

Uniform Embroidery

Shirt Embroidery

Embroidered Polo Shirts

Embroidered Backpacks

Personalized Polos & T-Shirts

Monogrammed Towels

Monogramming Pillows

Embroidered Baseball Caps & Hats

Embroidered Bags & Totes
Vast Design Options
To better impress your recipients and generate the maximum marketing impact that you can hope for, Queens Printing Services will help you finalize the details of your custom apparel, which includes the design, embroidery types, stitches, and threads. We will make sure that your final embroidered material will not only meet your expectations in quality and look but will also reinforce your brand image in an eye-catching way.
Specialty Embroidery
Compared to printing, embroidery tends to make your marketing materials appear more classy and can better impress your potential customers. However, you need to choose the most appropriate type of embroidery based on your chosen fabric so your embroidered design will have the most appealing look.
At Queens Printing Services, we can offer specialty embroidery, which includes:
Superior Quality Lettering – This type of embroidery is highly recommended if you want premium quality for embroidered standard lettering. Even fine letterings as small as /25" in height can be clearly embroidered with this type.
Textured Embroidery – For designs with two or more colors, textured embroidery is recommended so each section can be easily emphasized. This will also add depth to the final look, so your embroidery will be more attractive.
Puff Embroidery – This type of embroidery can give the best look for designs that include simple shapes and block-style lettering. This, however, could be better if you intend to embroider thin lines and fine details.
Applique – This is another technique where a separate cut material will be embroidered instead of doing it directly onto the garment. The embroidered piece will then be attached to any apparel that you choose.
Embroidery Stitches
The look you want and the fabric you're embroidering are two important factors in choosing the stitching style for your embroidery project. Included in your choices are these three main types of embroidery stitches:
Satin Stitch – This type of stitching is the most popular, commonly used for outlining letterings and other design details.
Walking Stitch – This stitching style is perfect for those looking to have a hand-sewn look for their design. This is known as a walking or running stitch and is characterized by a dashed line look that is best for embroidering small design details.
Fill Stitch – If your design has bigger areas that need to be filled with the same color, this type of stitching is what we recommend. This is also utilized to create a foundation for more intricate embroidery details on flimsy materials. Fill stitching is also used as the foundation on fabric with high or thick fibers since it allows small details to be still visible.
Embroidery Thread Types and Colors
After finalizing your type of embroidery and stitching method, the type and color of your thread are the next things you should choose. There are two main types of embroidery threads that you can pick, so allow our experts to guide you through each of their pros and cons so you can effectively decide which is best.
Rayon Thread – This thread is smooth and shiny and works best with delicate fabrics. You can frequently see rayon threads used in quality retail-directed garments and corporate apparel.
Polyester Thread – If a shiny thread is not your preference, the more durable polyester thread is a better option. Most of our sports apparel is equipped with this type of embroidery thread.
If you want to see your other thread options, look through our chart and let our embroidery experts offer some helpful insights. We can provide you with all kinds of threads, including specialty ones. We will, of course, help you choose the best one that will work perfectly with your design and chosen type of fabric.
Some of the specialty threads that we can use include the following:
Metallic thread

Rainbow thread

Color changing thread

Reflective thread

Neon thread

Glow-in-the-dark thread
Full-Service Embroidery Company
At Queens Printing Services, you can expect that our Far Rockaway embroidery services will not only provide you with eye-catching customized apparel but also give you products that fit perfectly within your budget range. We will use the most durable materials and employ the best embroidery techniques so your apparel will be effective in helping you reach your marketing or personal goals.
Additionally, we don't have a limit on the number of products we can produce in one project. Whether you need only one embroidered piece that you'll use as a personalized gift or you need to bulk order embroidered apparel for your marketing campaign, we can take on the project with the best time efficiency and cost-effectiveness that you can hope for.
Aside from our embroidery services, however, Queens Printing Services also offers the following:
Signs and banners

Window graphics

Stickers and decals

Posters

Apparel

Drinkware

Graphic design
So the next time you'll need high-quality marketing materials that won't break the bank contact Queens Printing Services immediately. We'll meticulously customize your chosen materials, ensuring that they'll appeal to your specific target market and get your advertising message across.
Let's Talk – Get a Free Embroidery Consultation Today

If you intend to use various kinds of apparel as promotional items, team uniforms, or even personalized gifts, you may need more than just printing your chosen design to generate the kind of maximum impact that you want. That's why at our Far Rockaway, NY print company, we offer our custom embroidery services to provide you with durable and classy-looking materials that will best help you reach your goals.
Talk to our embroidery experts today, and we can help you start customizing your apparel as soon as possible!
Call Queens Printing Services at (917) 651-0524 for your Free Consultation with a Far Rockaway Embroidery expert!