Maspeth Business Card Printing
Every business or company needs to network in order to draw more traffic and attention to the brand. It also brings in new opportunities for the business or company's growth, especially if it plans to expand or partner with other businesses. One of the best ways to network yourself and professionally give information is through business cards.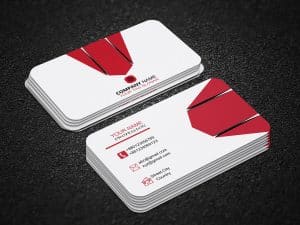 Business cards should be personalized to suit the person using them and the brand they represent. To get these business cards for you and your team, you should partner with a reputable printing company that can design them to suit your needs and print them perfectly in high-quality paper stock, no matter how many you need. In Maspeth, NY, Queens Printing Services is the best partner you can ever hope for.
We offer a personalized Maspeth business card printing service that will allow you to have business cards perfectly tailored to their users. Simply tell us how you want your business cards to be, and we will do our best to create them so you can use them efficiently for your networking and marketing campaigns.
Call Queens Printing Services at (917) 651-0524 for your Free Consultation with a Maspeth Business Card Printing expert!
Quality, Affordable Business Cards
Whether you plan to use the business cards for networking or to give your information to your recipients, the business card should be made with high-quality materials and not dent your budget.
Queens Printing Services can create high-quality business cards for an affordable price whenever you need them. When you request it from us, we will make sure that your branding and key information are on these cards. We will also use the highest quality paper for the card itself to guarantee that it will remain vibrant and durable, showcasing your commitment as a brand and giving your brand a professional look.
Want to get business cards for your entire team or in bulk? Our team can customize the cards accordingly and get them delivered to you with a discount!
Business Cards for Any Industry
Business cards are used by businesses and organizations for networking and sharing their details more professionally. Whether you are a starting employee or the head of the business, you must have one on hand so you can share your professional information with potential clients, investors, and other parties at any given time.
Business cards are compact and can be modified to fit any detail you want people to see when they see these cards. At Queens Printing Services, you can get business cards that truly reflect your brand and your position. We can even design cards that will get its recipients curious about your business. For example, if you are working as a designer, we can add unique graphics that you made alongside your information.
If you are working on two or more positions or represent multiple companies, we can add subtle but notable elements that indicate these positions or companies. Let your assigned printing expert know what details need to be shown, and we will design it accordingly.
Wide Range of Options and Finishes
Queens Printing Services offers clients flexibility when it comes to their business cards' design, dimensions, and paper type. We will take note of your business goals and branding for the design and offer you recommendations so you can achieve your dream business card designs.

If you want something unique for your business cards, we can make it for you easily. We can also print them in the following card finishes for an added effect:
Matte

Spot UV / Varnish

Embossed / Debossed / Letterpressed

Foil Stamped

Die Cut

Edge Colors

Folded

Wrap Up
We can show you which one works well for your design, and we can make them in bulk once you find the perfect combination.
Customized Business Card Printing
Queens Printing Services's Maspeth business card printing service is a great investment for any business as the company can personalize the business cards tailored to each client's specifications. Whether it is for your entire team or your own use, we will make sure that the design reflects your brand and has all the information your recipients need to see. We will also make sure that the prints are not generic or traditional so your recipients will know how unique your brand is.
As we sort out your business cards, you have full control over what the final design will be like and what type of paper will be used. We want you to be 100% satisfied with the final product we will make for you and help you achieve your goals in promoting your brand well when you use these cards.
If you are not sure how to design your business cards, we can help you collect all the ideas you have for these cards and even show you samples of business cards we made before to serve as your inspiration. We can also recommend what information can be placed on your business cards and show you how it can be designed to make the overall design stand out.
Full-Service Printing Company
Are you looking for a printing company that can help you get the right type of print for your events or business ventures? Queens Printing Services is a highly rated Maspeth, NY printing company known for its comprehensive and affordable printing services.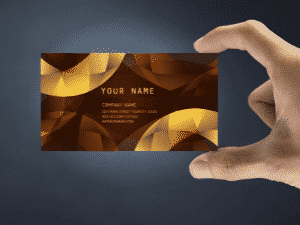 We have an experienced team of printing experts who can help you get the prints you need and be your guide throughout the project. From designing what goes in your print, determining the right type of print for your events and business goals, getting it printed in the right substrate, to getting it distributed or installed, we have your back.
We use high-quality substrates for all our prints to guarantee that they will stay vibrant for a long time, and the printing process is all done in-house, allowing us to check its quality and get it done efficiently before delivering it to you.
Aside from our personalized Maspeth business card printing service, you can also avail yourself of the following services from us:
Digital printing

Screen printing

Large format printing

Variable data printing

Bulk printing

Graphic design

Copying

Binding

Direct mailing
We also offer the following printed materials:
Postcards

Brochures

Signs and banners

Newsletters

Flyers

Calendars

Promotional items

Employee uniforms

Letterheads and envelopes
We cater to any print specifications, no matter how complex they are. We can also do bulk prints and custom prints. Let us know what you are looking for, and we can work with you to get these prints made.
Free Consultation Today

You can never tell when an opportunity to make new partners and market your brand will come. You need to have your business or company details ready and be clear about looking for scratch paper and pen to write your details. However, using this method can make a bad impression on your brand, and it can easily be misplaced by your potential partner, eventually forgetting the discussion you may have regarding a business partnership.
By having a personalized business card ready in your possession, you can strengthen the positive impressions your potential partner has about your brand. It can also show them that you are a brand they can trust. Contact Queens Printing Services today to get personalized business cards for you and your team, and we will finish production in no time.
Call Queens Printing Services at (917) 651-0524 for your Free Consultation with a Maspeth Business Card Printing expert!